TREE REMOVAL | WOOD SPLITTING AND CHAINSAWING | | HAZARDOUS TREE WORK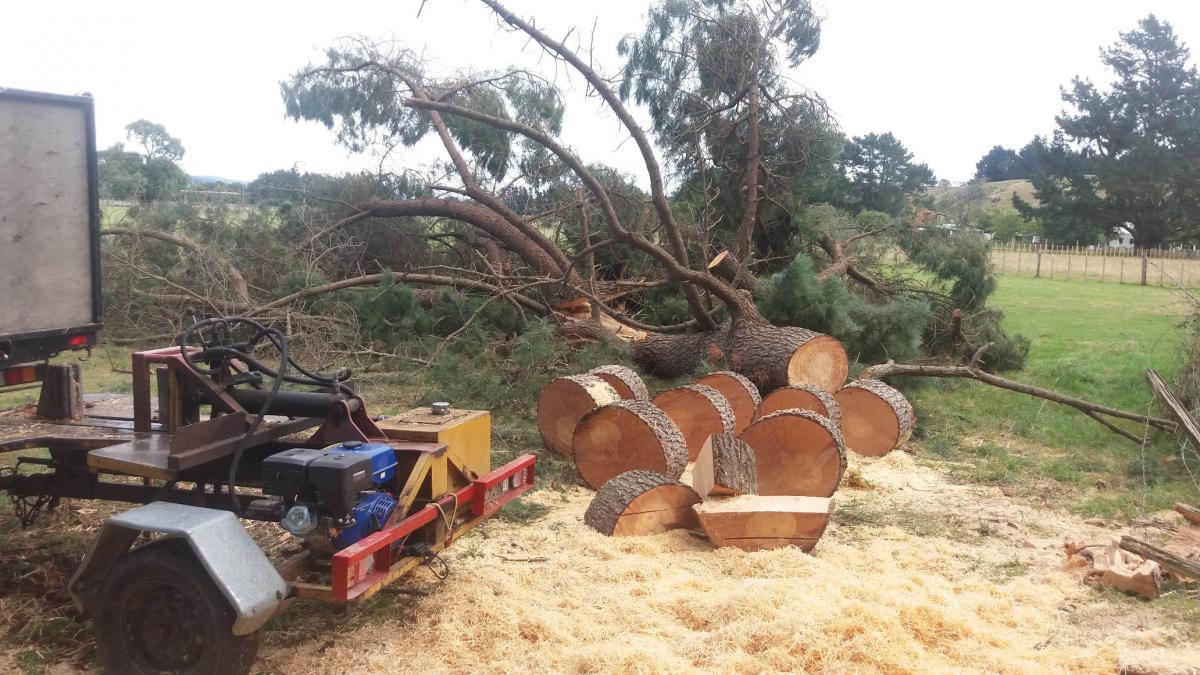 If you have a farm or lifestyle block and would like to remove or process any trees you may have, then contact us.
Most of our firewood is gathered from small rural blocks or from local farms. We are always looking for firewood trees. We sometimes pay a royalty for the wood that we get but this depends upon the type, the quantity and the accessability of the trees. On other occasions we charge to remove trees as the firewood value in them does not always cover the cost of removal.
We also remove trees from town sections, however we always charge to do this. Because we can often offset some costs of the tree removal with the firewood value of the trees, our rates for tree removal are very competitive. We are happy to supply free quotes. We also offer people the option of turning their trees into firewood for their own use. This is an economical way to do two jobs for the price of one.
WOOD SPLITTING AND CHAINSAWING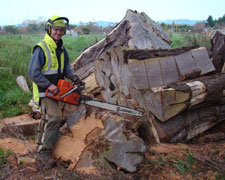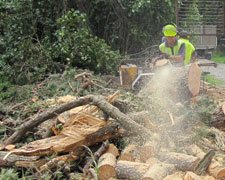 No matter what shape or form you have wood in, whether trees, logs or rings, we can process it into firewood.
We have a trailerised wood splitter and chainsaws that can handle any tree job.
We are happy to give you a free quote.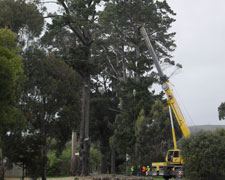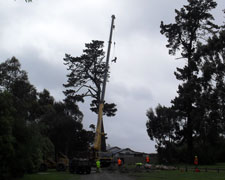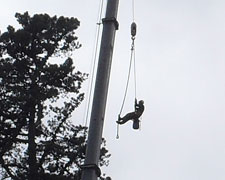 For difficult or hazardous tree jobs that require expert attention, call us for a free quote. While we, at Andrew's Firewood do not specialise in hazardous tree removal, we work in with a local arborist who does. He has many years of experience in the industry and with his skill and our ability to process trees efficiently, we make a great team.